Annual General Meeting
---
---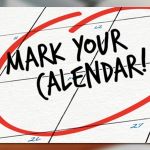 ---
As we get ready for the 2023 season, we will be hosting our Annual General Meeting on Tuesday, April 18th, 2023.
Where: Calgary Co-op Auburn Bay Community Room
When: Tuesday, April 18th, 2023
7pm to 8:30pm
For those interested in attending, please register via email at info@mustanglacrosse.ca no later than April 15th, 2023.
We are also looking for volunteers to fill the following positions:
Registrar
Director of Fundraising
For anyone interested in filling one of these positions, please email info@mustanglacrosse.ca
Feel free to reach out with any questions or concerns.